I watched The Two Mrs. Carrolls (1947) recently and loved these paintings from it: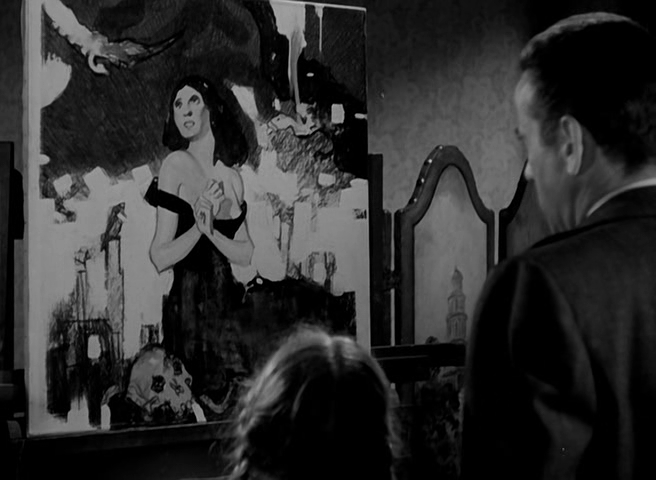 The first Mrs. Carroll as The Angel Of Death
The second Mrs. Carroll (Barbara Stanwyck)
I found out they were painted by John Decker.
So was this portrait of Joan Bennett from Scarlett Street (1945):
[It's the masterpiece of his 12 paintings in the film.]
And the lady on the calendar in Brute Force (1947):
This is the original:
She was a cadaver he painted at a morgue!
Decker died that same year. More info
here
.