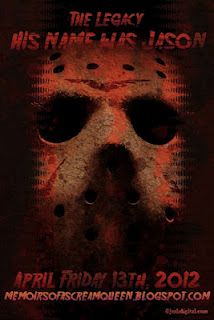 Sport the legendary slasher from your head to your feet!
Friday The 13th Belt
Jason Mask & Machetes Belt Buckle
Custom Friday The 13th Nike Dunk High Tops
Click the pic at the top of the post for more F13 fun!
Also consider contributing to the
Scares That Care! F13 $5 Donation Day
.
You'll be helping people and could win some sweet stuff!